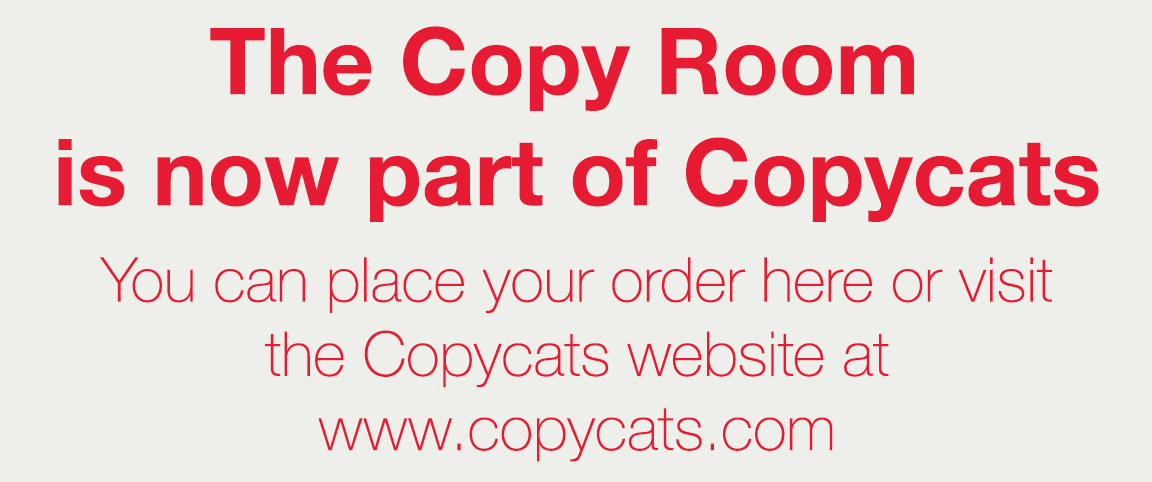 Black & White
Black and white printing is no less popular than color for creating professional mockups, valuable documents or long contracts, and high-quality black and white artwork. The Copy Room can accommodate your corporate printing requirements in color or black and white, so contact our team for a free quote to compare the costs of different methods and understand which processes or options will create the results you have in mind. The Copy Room has the expertise and printing services to make your job easier.
Professional Black and White Printing Services in Manhattan, NY
Designed for New York City customers who need incredibly high-quality corporate black and white printing services, our networked Xerox Nuvera 120 ES Production Printers output at a resolution of 1200 dpi (dots per inch) for a clean, crisp image. While many home printers use between 300 and 600 dpi, 1200 dpi is reserved for the highest-quality professional photos and advertisements where beauty and precision meet. Nuvera can take corporate black and white printing solutions to a whole new level of detail.
Now offering digital adjustments for a higher-quality print
Our printing team provides a level of service that goes beyond printing a document. We're your experienced partners in choosing and preparing files during the pre-printing process to achieve the best possible results on our equipment. The Nuvera 120 ES Production Printers we use have advanced imaging tools that can dramatically improve the look of your hard copy documents to create brand-new "digital masters." Once uploaded into our system, we'll work with you to resize or rotate specific page elements, and even clean up unwanted paste lines, stains, and smudges.
For non-text elements such as photos, line-art, and illustrations, we can scan originals into electronic documents, and then each image can be sharpened or adjusted in terms of brightness and contrast to print accurately. In addition to standard commercial black and white printing, Nuvera 120 ES Production Printers can also image text and graphic elements in shades of gray for better depth and full grayscale spectrum.
The team Manhattan trusts for commercial printing
When it comes to professional corporate black and white printing services, The Copy Room is the first choice for many of New York's largest companies. Conveniently located in Midtown Manhattan, our experienced team has been providing services to our fellow New Yorkers since 1980. We more than understand corporate black and white printing services, so we're fully staffed to meet pressing deadlines and complex requirements that keep corporate customers coming back to us for excellent service and quick turnaround time.
You can request a free quote today by calling us at (212) 371-8600 or emailing our team at copyroominfo@CopyRoom.com to discuss your plans. Contact us today; we'd love the chance to show you how we can make your Midtown corporate printing project a smooth success!