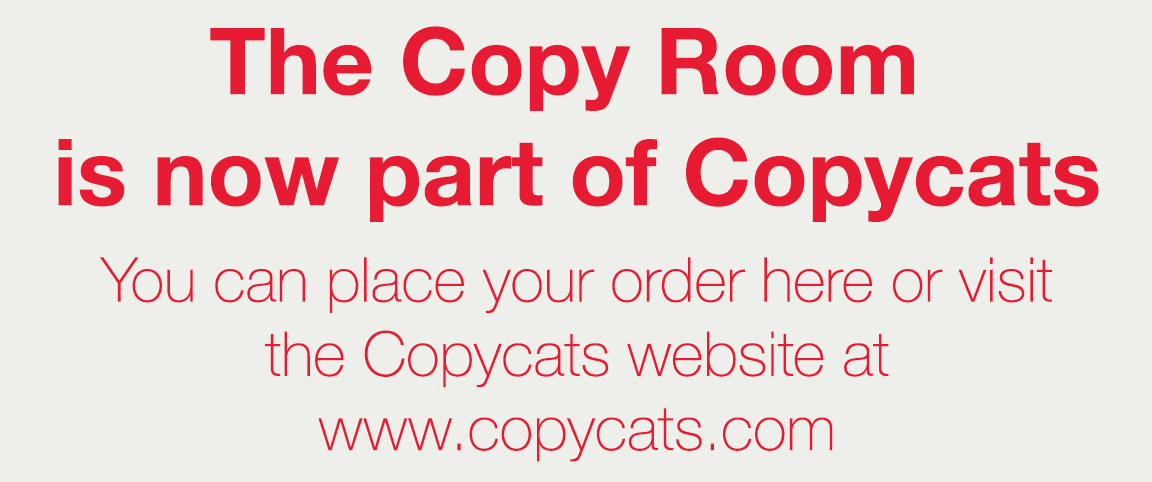 Large Format Printing Services in Manhattan, NY
Canon iPF8400 Printer
Large format digital printing is an economical way to produce full-color, high-quality, over-size graphics, and Canon's iPF8400 printers can handle any corporate large format printing job you have.
The 44-inch Canon iPF8400 printer with dye ink delivers exceptional color reproduction based upon its wide color gamut, ensuring fidelity to the original image data. The iPF8400 utilizes Canon's revolutionary 1-inch wide print head with 7,680 nozzles for unmatched print speeds.
Quality is controlled by Canon's Micro Fine Droplet Technology that ensures crisp, clear, high quality output. As a professional machine, it meets New York's corporate large format printing expectations by delivering ultra high quality print-outs at extremely fast speeds.
Free Quotes on Corporate Large Format Printing Services in NYC
Request your Free Quote today on The Copy Room's corporate large format printing services, and find out how we can make every one of your printing projects a success!
NYC Corporate Printing Satisfaction Guaranteed!
Get a Free Quote today! 1-212-371-8600